Synopsis
In Room n°1, inside the Trauma department of the Bangui Community Hospital, ten women are waiting. Between suffering, melancholy and laughs, they're waiting to be released. Through this room, it is a whole portrait of the Central Africain Republic and its women, whose vitaly transcends their misfortunes.
Direction : Leila Thiam
Image : Leila Thiam
Sound : tous les stagiaires
Edition : Gilles Volta
Rewards, festivals and diffusions
Visions du Réel
Place : Nyon, Suisse
Date : 2018
Festival International du documentaire FIDADOC
Place : Agadir, Maroc
Date : 2018
Festival du film documentaire de Saint-Louis
Place : Saint-Louis, Sénégal
Date : 2018
Festival Vues d'Afrique
Place : Montréal, Canada
Date : 2019
Lumières d'Afrique
Place : Besancon, France
Date : 2019
iAfrica Film festival
Place : La Haye, Pays Bas
Date : 2019
Ciné regards africains
Place : Ile-de-France
Date : 2019
Afrika Filmfestival
Place : Leuven, Belgique
Date : 2019
Rewards : Award for best documentary film
About : Workshops in Central African Republic
In 2017, Ateliers Varan and the Alliance Française in Bangui organised a first filmmaking workshop in the Central African Republic.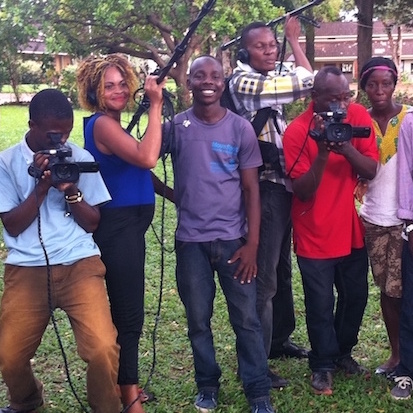 The documentary in your own home
Find out about new films by sifting through our media library to find all the films made in our workshops since 1978.