Synopsis
It's the 27th anniversary of the assassination of Thomas Sankara. The children busy themselves in the mounds of rubbish, tossed about by the wind… They walk endlessly, looking for plastic bags which they exchange with some adults for a tiny salary. Once their work is ended, they can become children again, laughing and playing, before a new day of hard labour begins.
Direction : Wabinlé Nabié
Image : Wabinlé Nabié
Sound : Delphine Yerbanga
Edition : Madina Ouedraogo
Co-production : Pilumpiku Production & Dreammaker
Rewards, festivals and diffusions
Saint-Louis Documentary Film Festival
Place : Saint-Louis, Senegal
Date : 2018
Festival International du Film d'Environnement
Place : Paris (France)
Date : 2016
Festival de Cinéma Africain de Tarifa et Tanger
Place : Maroc
Date : 2016
Eco-Fest
Place : Bucarest (Romania)
Date : 2016
Rewards : Best Picture
SiciliAmbiente
Place : San Vito Lo Capo (Italy)
Date : 2015
Rewards : Short Film First Price
Concours Mils d'Or de documentaire scientifique africain
Place : Ouagadougou (Burkina Faso)
Date : 2015
L'Alternativa
Place : Barcelone (Spain)
Date : 2015
Rencontres Sobatè du documentaire de création
Place : Ouagadougou (Burkina Faso)
Date : 2015
Research and Development Institute
Place : Ouagadougou (Burkina-Faso)
Date : 2015
About : Workshops in Burkina Faso
In 2015, a workshop is set up to develop the potential in documentary films creation in the country.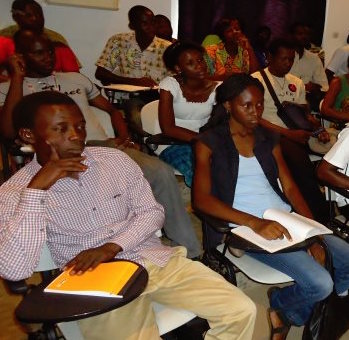 The documentary in your own home
Find out about new films by sifting through our media library to find all the films made in our workshops since 1978.